KAUFMAN COUNTY, Texas — With the holidays quickly approaching, local law enforcement agencies and their partners at REACH Child Placing Agency are working hard to ensure that they provide a Christmas for Kaufman County's neediest children through their annual "Gift of Hope" Campaign.
For the past 6 years, Gift of Hope, has been an inspiring event that has provided Christmas for over 1,000 local children. All Kaufman County Constables and their offices and the Kaufman County Sheriff's office are actively fundraising for the Gift of Hope this year.
"With a $100 donation, our Board of Directors and volunteers work with community partners to ensure that each child receives the magic of Christmas and the hope for better days ahead," says Gift of Hope Co-Chairman and Kaufman County Pct 4. Constable Vanessa Brooks says.
"No matter how big or small, every donation will help us provide a Gift of Hope to countless children in need," Brooks says.
Since its inception, REACH Child Placing Agency has provided the Gift of Hope in partnership with local churches, law enforcement, first responders, elected officials and school districts. These partners work together to identify children in our County who are most in need. Each child is partnered with an officer or first responder for a night of bonding and shopping for gifts.
"Our goal is not only to provide these underserved children with a gift to open, but also a positive interaction with local leaders for one night that will create lasting memories," Brooks says.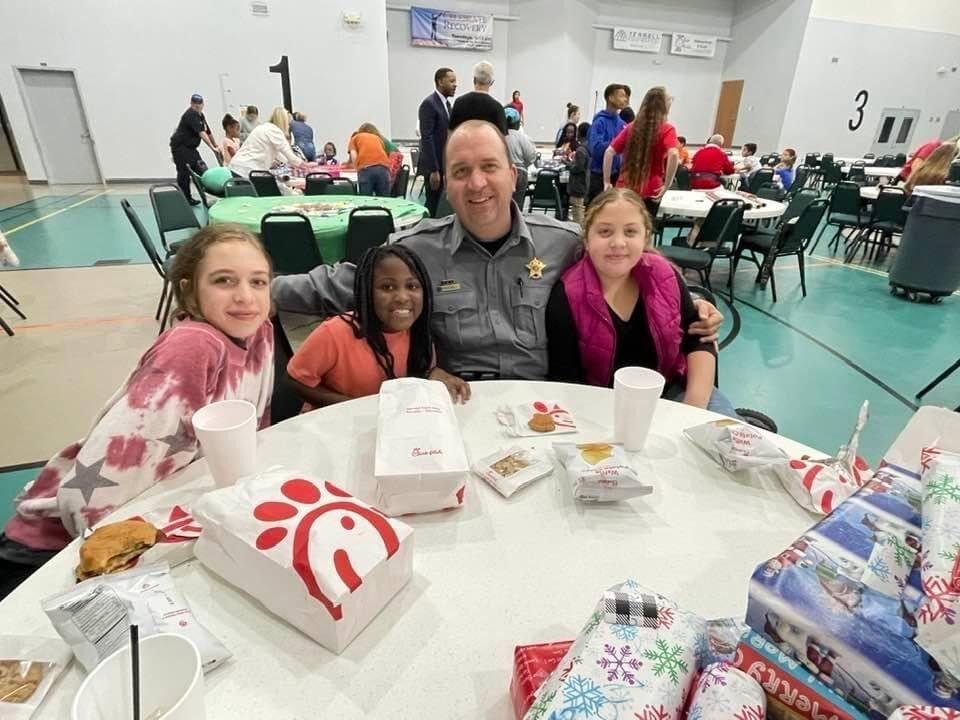 "Gift of Hope has always been a highlight of my year; it is amazing to watch our community come together and support our children in this way," says Kaufman County Constable Pct 3. Matt Woodall says.
"The success of Gift of Hope is dependent upon members of our community like you. Please help us!" Woodall says.
To donate please click here.