Tis the Season to Shop Local with the inForney.com's #InSeason Holiday Gift Guide
Looking to share some Kaufman County spirit this holiday season? Check out these great locally made items when considering the people on your list this year.
This Christmas, more than ever before, it is important to shop local and support locally owned businesses. These are just a few of inForney.com's favorites as we shopped Kaufman county.
---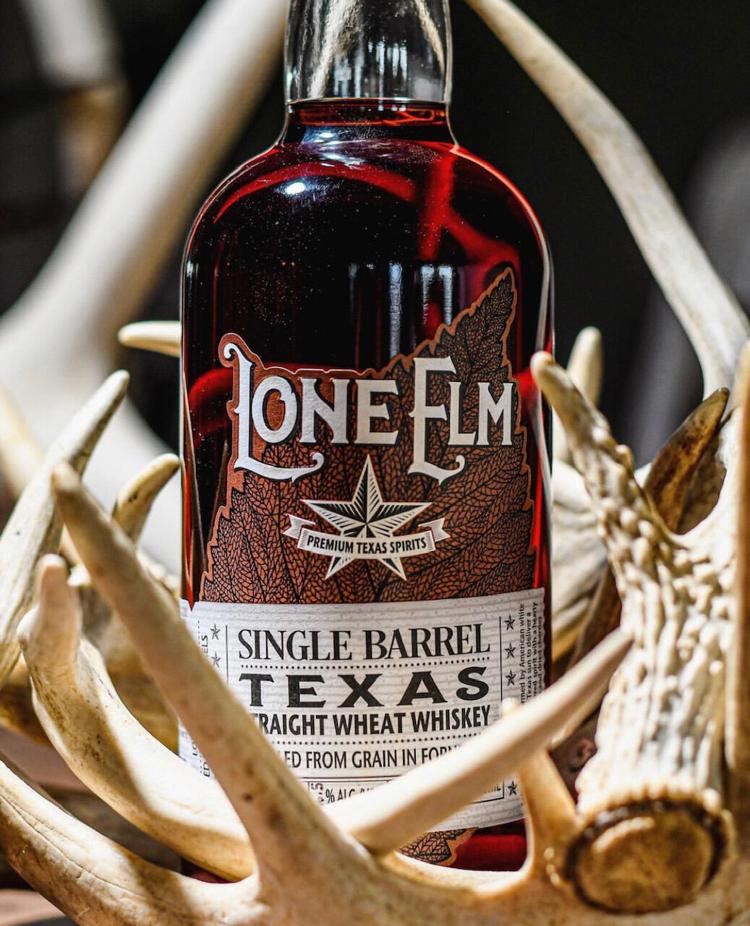 Give a bottle of local cheer!
Five Points Distilling, located just outside of Forney has built a worldwide following with their Texas Wheat Whiskey and Vodka, Lone Elm.
Featured as one of the top five Texas Whiskey's last Fall by Texas Monthly, the word is spreading that locally grown wheat can be transformed into a smooth and reputable spirit.
"Forney's Five Points Distilling, makers of Lone Elm, has staked its reputation on a wheat whiskey that's full of fresh-baked biscuit notes. It is sweet, sugary deliciousness. When it finally catches mainstream attention, it's going to spread like wildfire," Texas Monthly said.
Lone Elm was also a big winner at the Texas Whiskey Festival held this past March, winning the "Grain to Glass" division.
Lone Elm is locally sourced, distilled and bottled in Kaufman County and has been enjoyed by whiskey enthusiasts from around the world.
Available at most liquor stores; for more information visit www.lone-elm.com
Prices vary based on size and retailer.
---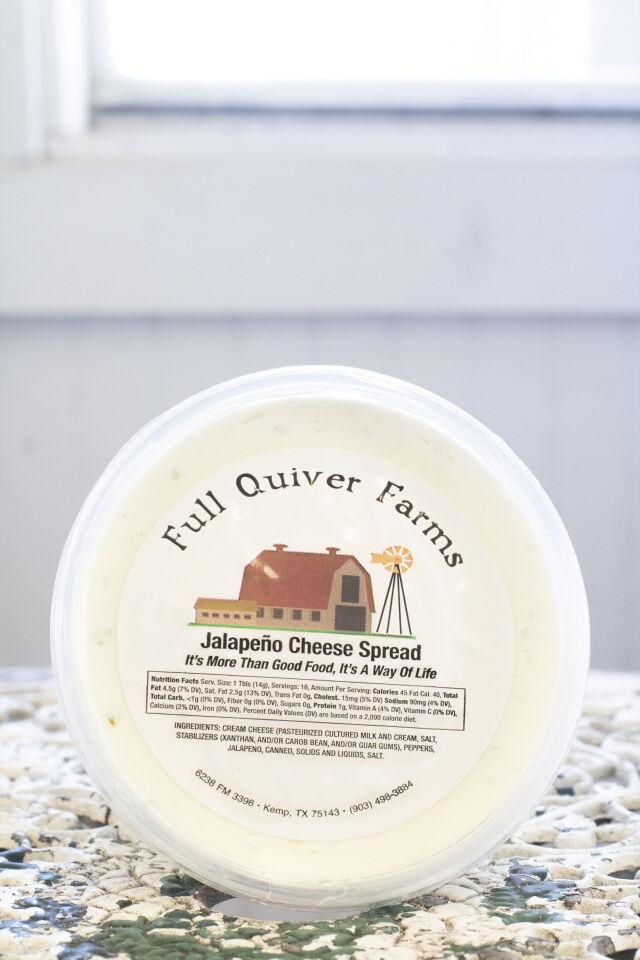 Who doesn't love something cheesy?
Whether holiday entertaining or gift giving, the homemade cheese spreads from Kemp's Full Quiver Farms is always a hit!
For over 20 years, Full Quiver Farms has been perfecting the art of cheese making from their 64-acre farm in southern Kaufman County.
Originally sold from their farm store or at local farmer's market; soon Full Quiver got the attention of major retailers like Central Market and Whole Foods.
Bringing their love of community and sustainable farming, Full Quiver delivers a natural and great tasting product that people from across the state can't get enough of.
While we haven't found a Full Quiver cheese we didn't love – the jalapeno cheese spread is to not be missed! It's delicious on everything!
Available at Central Market, Whole Foods, Farmer's Market and www.fullquiverfarmstx.com
Prices start at $4.
---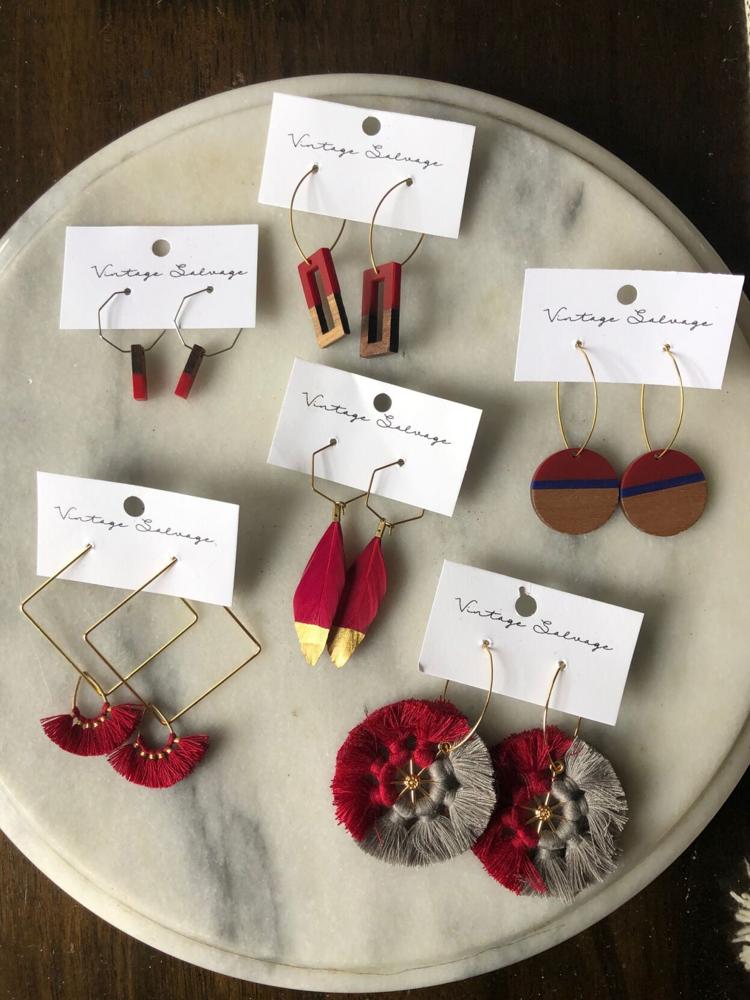 Stocking stuffers for that special someone
Sometimes you need something small that says how big you love someone. A smart pair of earrings from Vintage Salvage does just that!
Terrell jewelry designer and artisan, Cory Provo, says she was inspired to start designing earrings after losing her sister to cancer.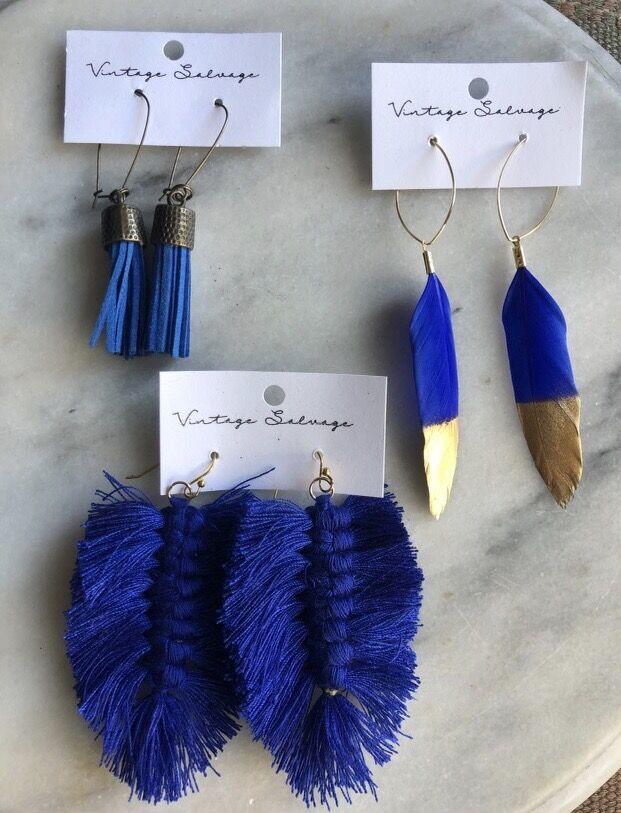 "She was an earring girl, I was not," Provo says. "As I started shopping I got inspired, and before I knew it my friends and family were asking me about my earrings!"
Living in Kaufman county since 2004, Provo says she loves living and designing in a small town while raising her two children.
"Praise God I get to be at home with my kids while being creative making earrings and other things," Provo says.
And as far as affordability, Provo says her rule is simple, "I make them affordable because I love a good deal too!"
Vintage Salvage earrings are available at the Front Porch, 304 N. Catherine, in Terrell, and Sweet Tee Boutique, 209 W. Mullberry, in Kaufman, Instagram (@Vintage.Salvage) and at www.vintage-salvage.com.
Prices start at $10.
---
Send something sweet!
It wouldn't be the holidays without all the sweet indulgences.
This season we're looking forward to raising spirits and our blood sugar with pies from Forney's Buttermilk Sky Pie Shop!
A locally owned franchise, daily the Buttermilk Sky Pie shop team in Forney is busy making delicious pie of various sizes to satisfy any sweet tooth. Whether it be the Southern Custard, Nanny's pecan or Coconut Cream you will enjoy trying all their selections! Even a few can be shipped anywhere in the country, making your shopping more efficient and convenient.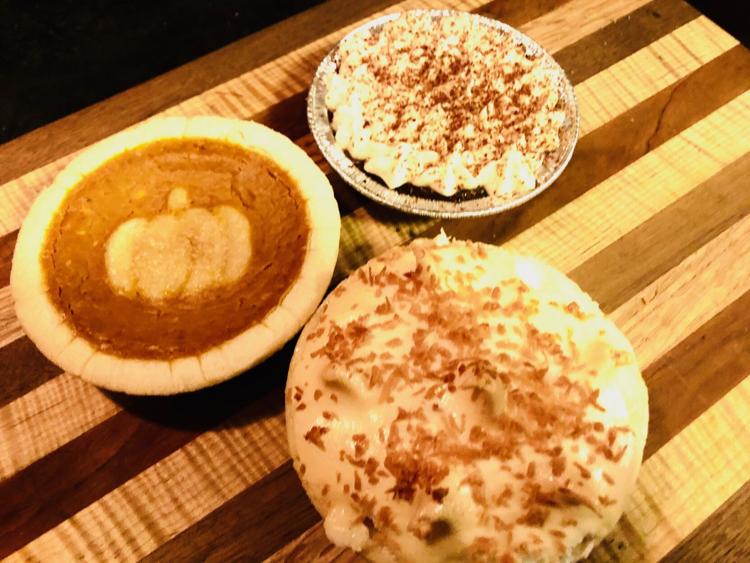 What makes these pies so special? The list is endless, but we will start with the foundation. That crust! A delicious shortbread, like a cookie, makes every bite better than the last.
Available at Buttermilk Sky Pies Forney (845 FM 548) or online at www.buttermilkskypie.com. Drive-thru available.
Prices start at $4.25.
---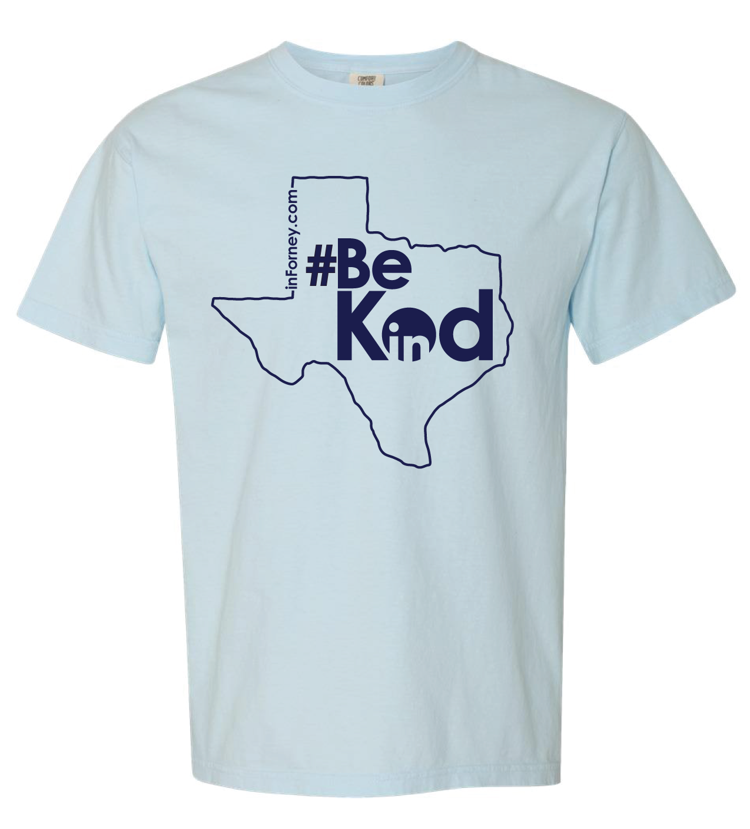 #BeKind and back the blue
Celebrating 10 years of being your Kaufman County news leader, inForney.com continues our #BeKind campaign with a t-shirt for a cause. Since our sale began in October, we have raised hundreds of dollars for a police officer in need.
Proceeds from the shirts benefit Forney Police Officer Steven Stewart and family who severely injured in an off-duty accident this year. Quantities are limited, so order today to ensure Christmas delivery.
Available for online order here.
T-shirts are $20; Donations also accepted.
---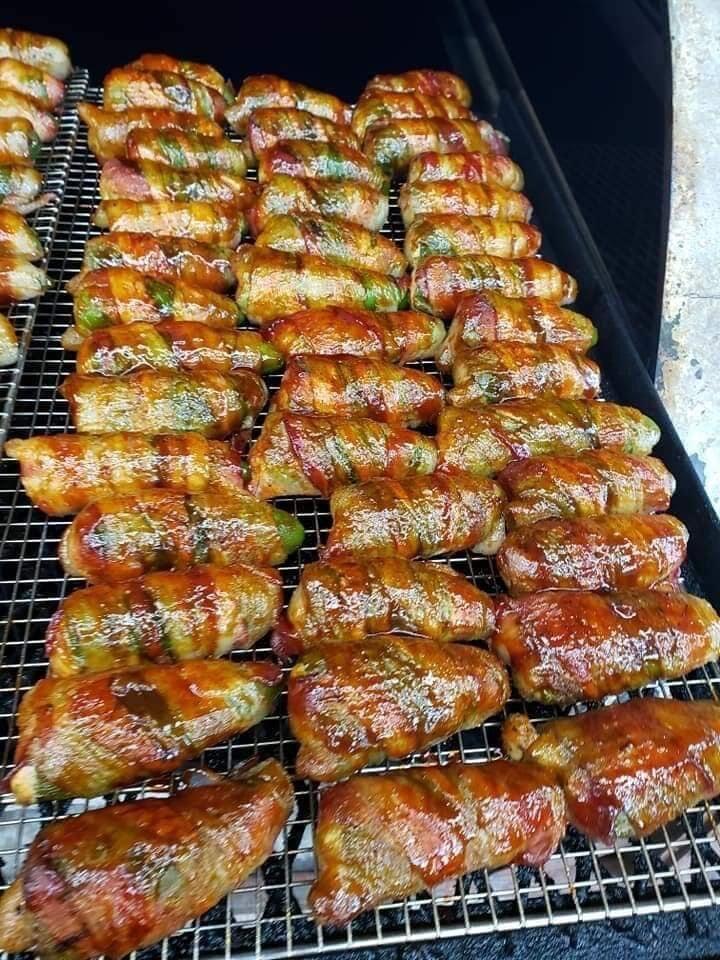 Leave the holiday cooking to the experts
Spend less time in the kitchen and more time with those you hold dear this holiday.
We are leaving the holiday cooking to our friends at Stiky Ribz BBQ in Forney for all our holiday feasting. From slow smoked brisket or turkey cooked over real Texas wood to their Texas Twinkies - a BBQ and cheese stuffed jalapeno wrapped in bacon and smoked on the pit – you cannot make a bad decision!
At the onset of the COVID-19 pandemic the team at Stiky Ribz closed to the public to feed first responders exclusively and since reopening has hosted other community events to raise money for numerous worthwhile causes. The passion for their food and their community is evident in every single bite.
Plan accordingly and order ahead! 
Stiky Ribz is located at 9675 Helms Trail just off I-20. Visit www.stikyribzbbq.com for more information and hours.
---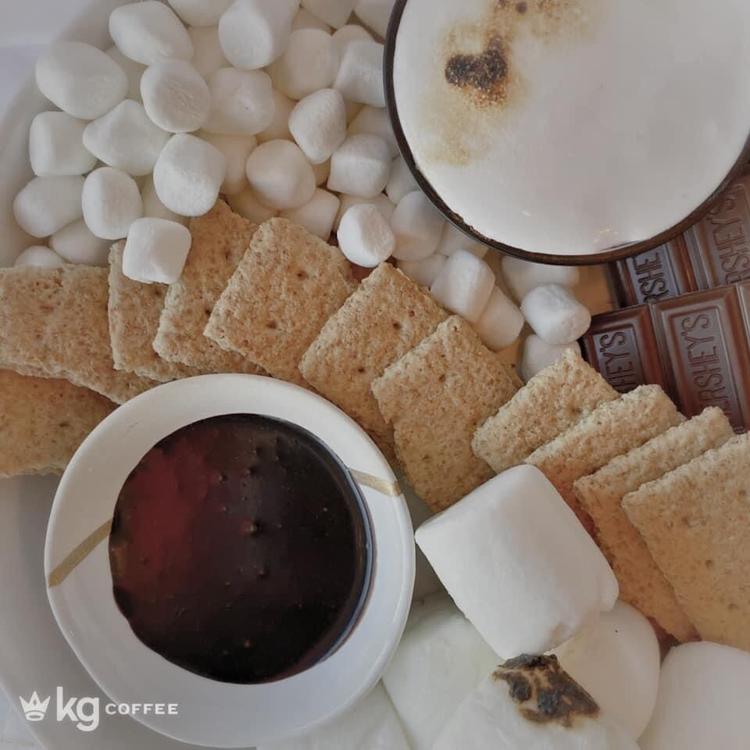 Brewing something special this season
Kingdom Growers Coffee in Forney is not your average coffee shop. Sourcing beans from around the world, and roasting locally, Kingdom Growers is much a ministry as is it a business.
In addition to great tasting coffee made on site or varieties to brew at home, each purchase from Kingdom Growers supports mission work domestically and abroad.
With seasonal flavors and variety packs, you are sure to find a roast that will satisfy the most loyal of coffee drinkers.
Kingdom Growers is located at 9558 Helms Trail Suite 800A in Forney, for more information go to kingdomgrowers.com
Prices start at $3.
---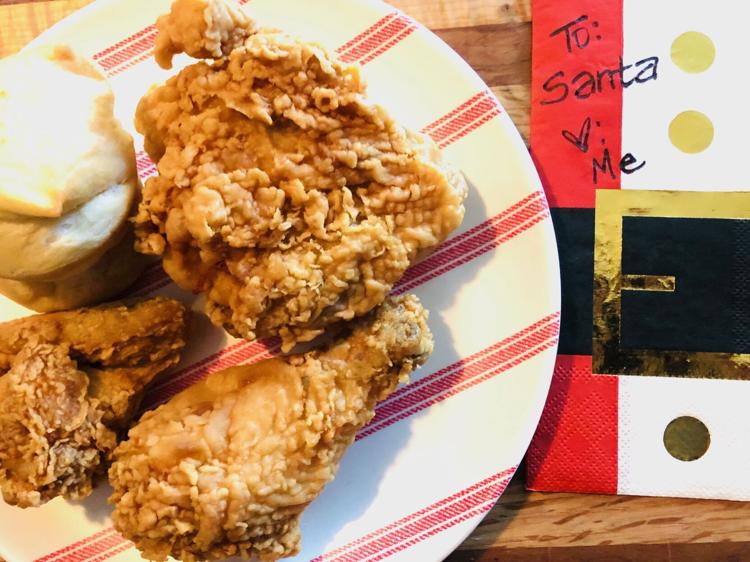 Santa is on a cookie strike!
In a year where nothing is normal, it seems Santa is on a cookie strike and prefers that children everywhere be more creative in their offerings this year.
May we suggest a winner that is sure to please Santa and anyone else you intend to feed this holiday season?
Pop's Honey Fried Chicken in Terrell is sure to please Santa's taste buds and many more!
With a long-standing reputation as some of the Best Fried Chicken in all of Kaufman county, we are confident this is just what Santa needs to make it through the night.
Pop's is located at 701 E Moore Avenue in Terrell. Drive Thru and online orders available by a third party.
Prices start at $3.