KAUFMAN COUNTY, Texas — Today, Kaufman County residents are encouraged to donate to local charitable organizations as part of an area wide North Texas Giving Day.
Communities Foundation of Texas' NTX Giving Day is an 18-hour online giving event designed to empower every person to give back to their community by supporting local nonprofits and causes they care about in one easy-to-use platform.
The event helps build awareness and support for nonprofits like nothing else. In 2020, $58.8 million was raised through 106,000 donors benefiting over 3,200 local nonprofits, bringing the twelve-year total to over $375 million for our community. NTX Giving Day is the largest community-wide giving event in the nation.
Since its inception in 2009, this online event has transformed from an idea to help local people give wisely, to a movement that has ignited a broad culture of community-wide giving. During NTX Giving Day, everyone has the opportunity to be a philanthropist to build a stronger and more vibrant community.
Below is just a few of the organizations serving Kaufman County who will benefit from NTX Giving Day, for a complete list, click here.
Several local organizations have also received pledges for matching funds. Matching funds are additional dollars contributed directly to nonprofits from a donor, company, or community partner (or some combination) to help encourage more donations.
REACH Child Placing Agency
REACH Child Placing Agency is Kaufman counties' premiere agency helping recruit and maintain loving foster homes for children who are in the care of Child Protective Services.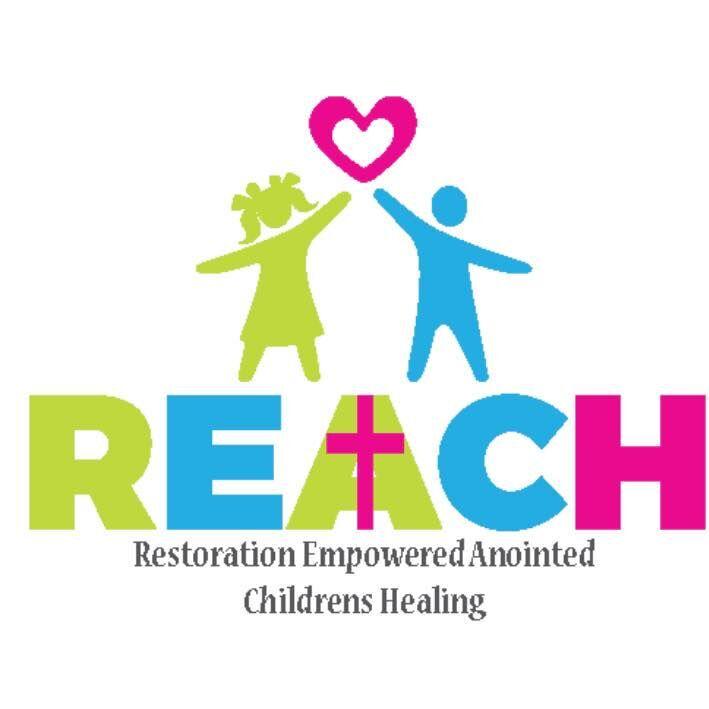 The agency desires to restore the innocence and normalcy of children who have become victims of trauma due to abuse and/or neglect.
Every dollar raised for REACH today as part of NTX Giving Day will be matched up $10,000.00 by the Platinum Collection of Dealerships. 
To find their NTX Giving Day Page click here.
Sharing the Love Foundation
Sharing the Love Foundation's core belief is that the youth are our future. We have a responsibility to provide them with strategies and skills to be successful socially conscious citizens. We encourage our youth to be leaders within the organization, their schools, churches, and communities. Our programs embrace youth involvement, the youth are given opportunities to assist in the organization's program design and implementation.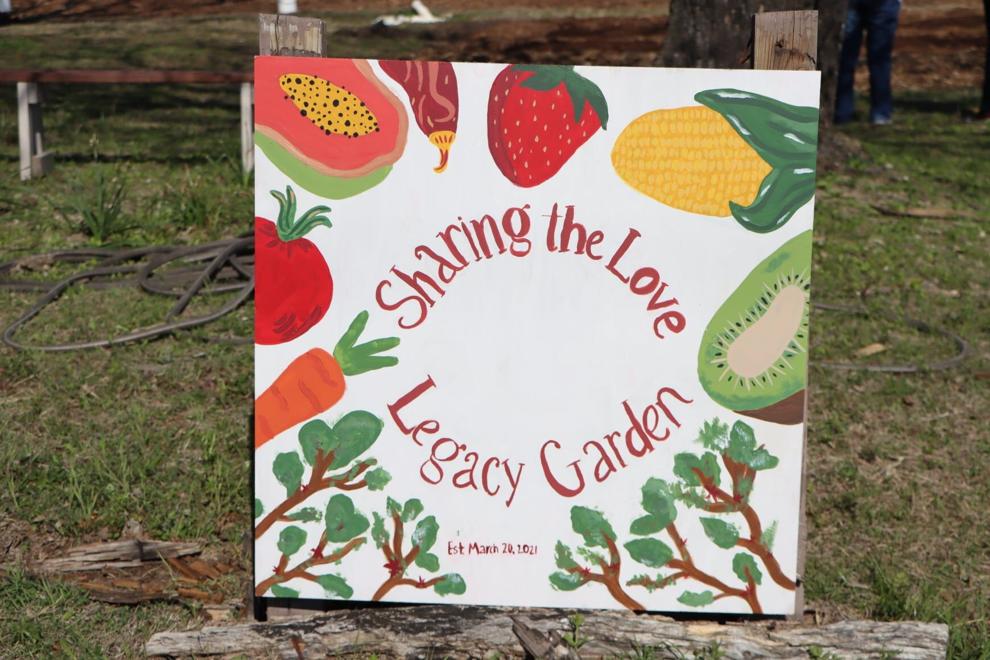 Our Young Ambassadors Program inspires our teens and college students to pursue their dreams and to be a positive impact on the lives of others. The program incorporates youth empowering youth. The Young Ambassadors are charged with the responsibility to be mentors to the children in the Youth Can program and to uplift and support their peers. They are facilitators of our Youth Can activities and projects, which include the six-week summer enrichment program. The Young Ambassadors conduct monthly meetings to discuss the needs of their communities. They recruit other youth to participate in the program and community service projects. The community service projects include outreach efforts with hunger relief, children and senior citizen advocacy.
Sharing the Love Foundation has secured $1,250.00 provided by American National Bank Forney.
To find their NTX Giving Day Page click here.
Kaufman County Children's Advocacy Center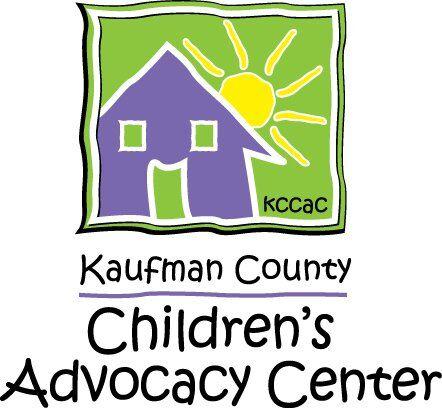 The Children's Advocacy Center for Kaufman County is a safe place where children who have been abused can begin their journey of healing. Last year, the Advocacy Center provided over 4000 services to our community at no charge. That means whether a family visits the center once for their initial investigation of abuse, or every week for two years of mental health therapy, cost will never get in the way of the healing services they need. As the demand for services continue to grow, the center is looking for more building space as they have outgrown their portable building and funds raised will ensure that they can minimize their wait list for services.
To find their NTX Giving Day Page click here.
Celebrate Forever Families
Celebrate Forever Families is one of only two shelters for domestic violence victims in the Kaufman County area, and will be the first emergency shelter once completed in late 2021. The residential program provides housing, counseling, case management, Celebrate Recovery, life skills, parenting, domestic abuse awareness, anger management, fiscal responsibility and other necessary skills for healing and successful acclimation back into the community at no cost for up to 12 families.
The soon to open emergency shelter, Shelter ReImagined, will provide a 24/7 crisis hotline and immediate safety for women and children wanting to flee abuse. Shelter ReImagined provides up to 40 clients necessities and resources at no cost for up to 30 days.
Program staff assist with connecting to community resources for education, child-care, housing, legal services and employment. Every effort is made to ensure that all services are appropriate, accessible and address the individual needs, diverse cultures and backgrounds of those we serve.
To find their NTX Giving Day Page click here.
Jake E's Riding Round Up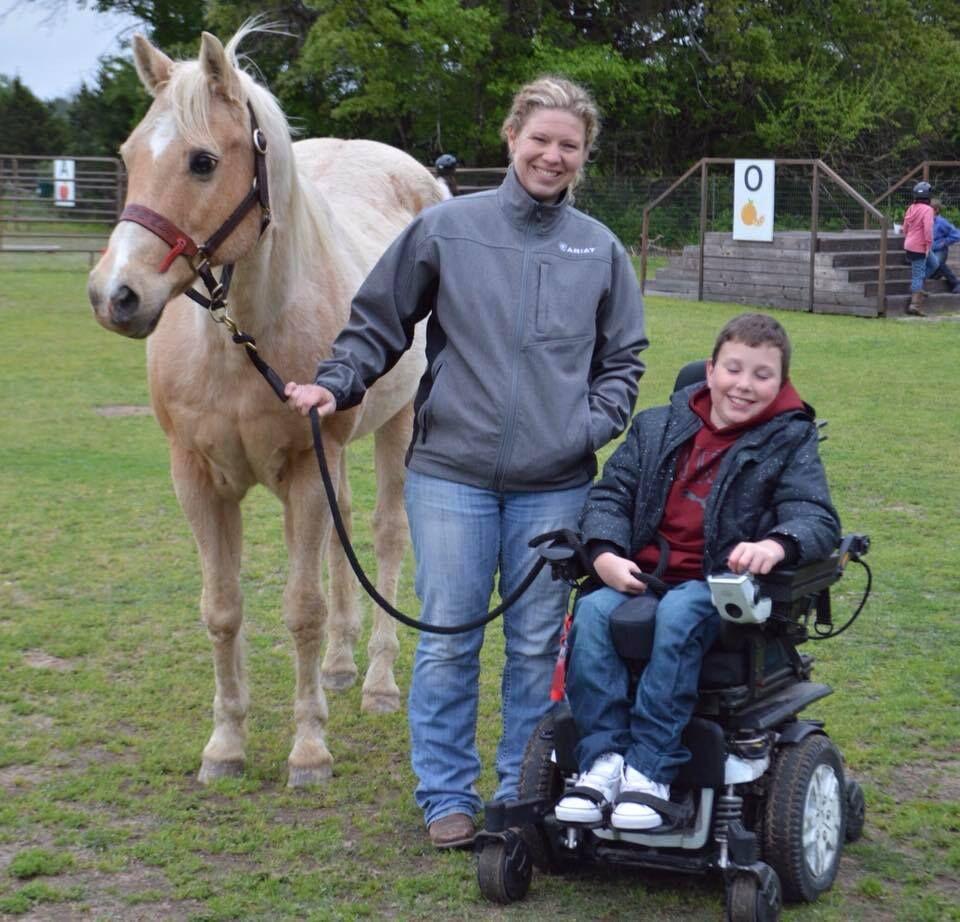 Jake E's Riding Round Up is an Equine Therapy Center located in Kaufman. The center was originally established in memory of founder Jana Ewing Syvrud's 3-year-old son, Jacob Eli, who died in a tragic, non-equine related accident in April of 2010. Today, the therapeutic healing center focuses on improving the lives of individuals with a need to find P.E.A.C.E. Jake E's provides services to veterans and at risk youth, as well as elderly and special needs individuals locally and across North Texas.
To find their NTX Giving Day Page click here.
Serenity Corner
A Terrell based ministry to the homeless, hopeless, addicted and struggling population. The organization provides meals and sometimes shelter, along with social services, education and spiritual guidance for those in need. Anyone and everyone is welcome, including those struggling with housing and food insecurity. We try to connect people to local churches and businesses that can provide further assistance. Serenity Corner has secured $15,085.00 in matching funds provided by community donors.
To find their NTX Giving Day Page click here.
No. 1 British Flying Training School Museum
The No. 1 British Flying Training School Museum is a unique part of the history of WWII. Between 1941 - 1945, 2000 RAF cadets from the United Kingdom and 200 United States Air Corp pilots learned to fly in Terrell. The young British men returned to England to fight for their country against the Nazis.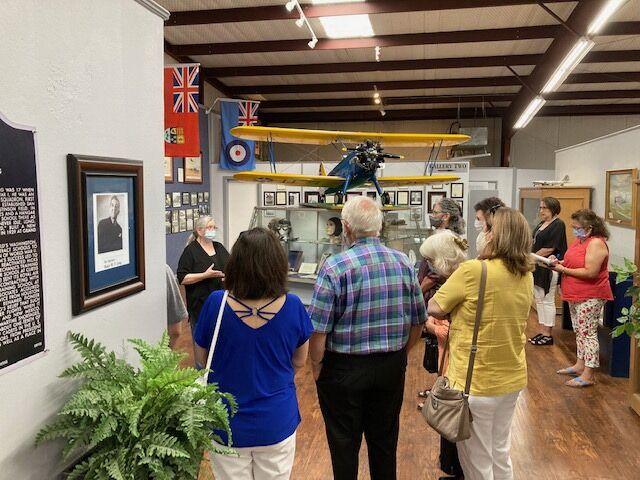 While in Terrell, the Cadets were adopted by local families and so began family friendships that continue today. In the early 1900's, the Cadets who held reunions in Terrell and England decided they wanted to thank the people of Terrell for their kindness through the years and the idea of a museum was born. Although, the number of Cadets living decreases each year, the people of Terrell, who know the story of the Cadets, continue to operate the Museum. The Museum is staffed by volunteers and two paid employees, an executive director, and an administrative assistant.
Like many other museums and non-profit institutions, the BFTS continues to grapple with the effects of the COVID-19 pandemic. Support is needed as we move forward with events and educational programs in the uncertain environment created by the pandemic. Donations will help ensure that our educational mission will be fulfilled in these unsettled times.
To find their NTX Giving Day Page click here.
Terrell ISD Excellence Foundation
The purpose of the Terrell ISD Excellence Foundation is to encourage excellence in education by promoting and funding effective programs and ideas in the Terrell Independent School District.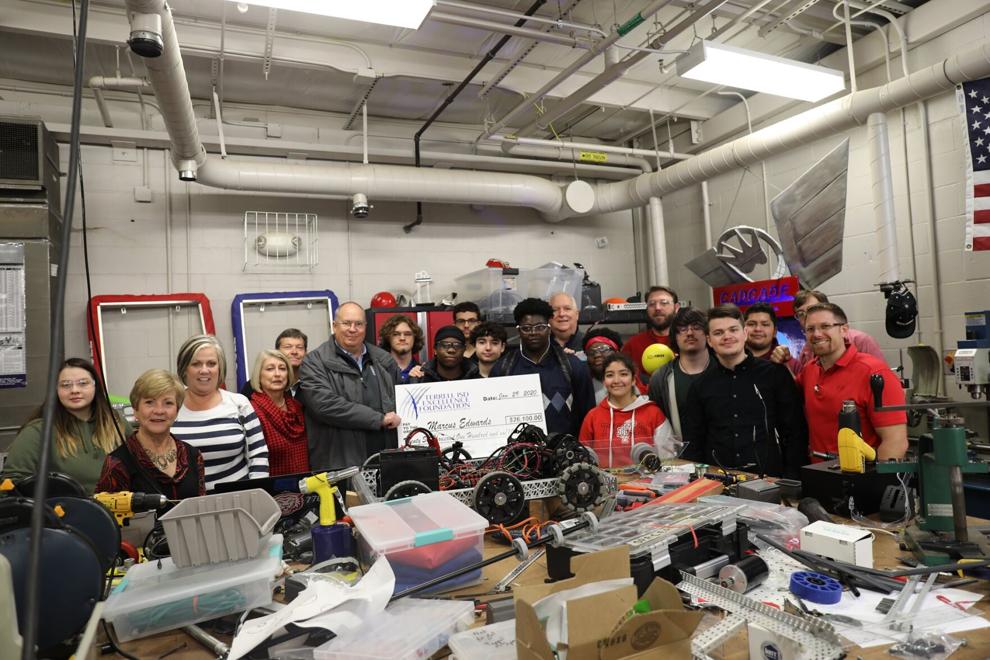 The Excellence Foundation has been very influential in helping to fund CTE programs so students will have the opportunity to acquire good jobs on graduation or earn dual credit for courses taken while in high school. We have also sent many groups to overnight science camps to learn about science and nature first hand. Finally, we have provided the community a way to unite efforts in support of Terrell kids. The foundation has $15,000 in eligible matching funds for the NTX Giving Day.
To find their NTX Giving Day Page click here.
Forney Education Foundation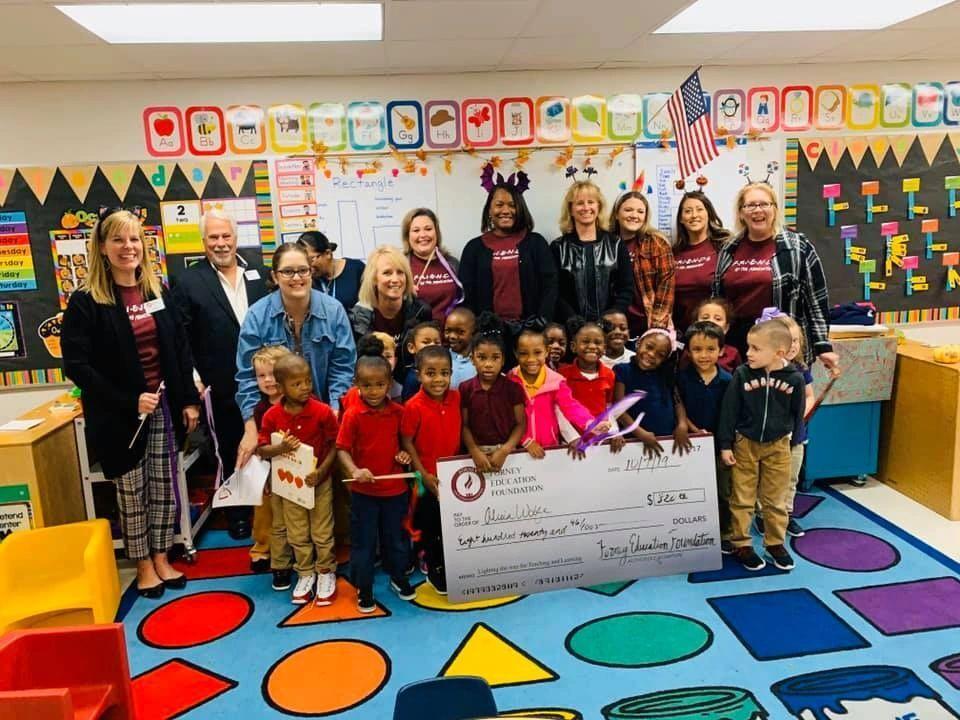 Lighting the way for teaching and learning in Forney ISD through innovative teaching grants, Advanced Placement, Career and Technology Education and Dual-Credit Scholarship reimbursements and supporting direct district initiatives is the goal of the Forney Education Foundation. The organization has $10,000.00 in eligible matching funds for NTX Giving Day.
To find their NTX Giving Day Page click here.
Crandall ISD Education Foundation
The Crandall ISD Education Foundation, established as a 501(c)3 in 2014, was created to serve as a bridge of support between the community and the district. The Foundation works to provide funds for innovative and creative educational programs and activities which may not been funded by the normal operating budget. These funds are used to facilitate student achievement and skill development, to recognize and encourage staff excellence and to expand community involvement from individuals, businesses and civic organizations. The volunteer Board of Directors made up of business, community and educational leaders works to increase support through private and corporate donations.
To find their NTX Giving Day Page click here.
Mabank ISD Education Foundation
The Mabank ISD Education Foundation will partner with our community and stakeholders to provide resources to enrich teaching, inspire learning, and provide opportunities for excellence in education for all students in the Mabank Independent School District.
To find their NTX Giving Day Page click here.
For more information on these organizations or others, please visit www.northtexasgivingday.org.