FORNEY, Texas — Lovett Industrial, the Houston-based real estate investment firm, broke ground on Innovation Ridge Logistics Park, a three-building class A industrial business park consisting of 1.1 million square feet located in Forney this week.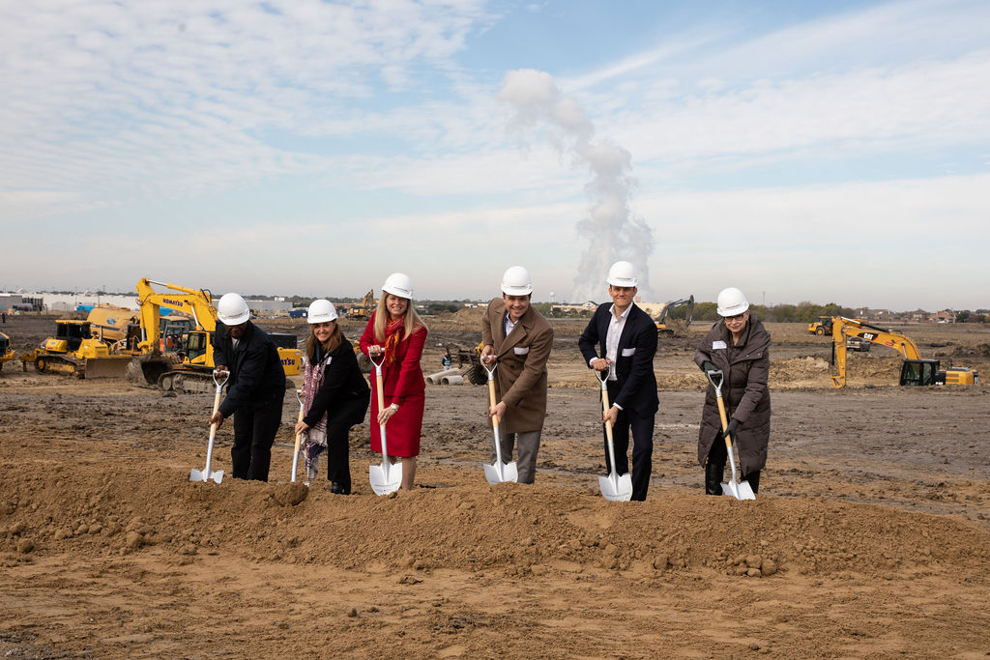 The groundbreaking ceremony included remarks from Lovett Industrial's Co-Founder and Chief Executive Officer, Charlie Meyer, and the Mayor of Forney, Amanda Lewis.
Located off U.S. Highway 80, Innovation Ridge Logistics Park will feature a diversified site plan, multiple points of ingress and egress, and a newly constructed four-lane road. Additionally, the Park stands to benefit from close proximity to a strong labor force and immediate adjacency to retail and amenities.
 Construction began in September 2022 and consists of three speculative buildings: an 817,538 square foot cross-dock facility, a 175,092 square foot single-load facility, and a 145,020 square foot single-load facility. The 817,538 cross-dock facility will feature a 40' clear height, 8" reinforced concrete slab, 164 dock-high doors, 185' truck courts, and at least 166 trailer parks, tenant dependent. The two single-load buildings totaling 320,112 square feet will feature 32' clear heights, 6" reinforced concrete slabs, 26-45 dock-high doors, 185' truck courts and 26-47 trailer parks Construction is slated for completion in September 2023, and the project is actively fielding requirements for lease.
 "We are bullish on East Dallas, as fundamentals remain solid and important markers including population growth are very strong. National, regional, and local users can serve key markets from this location while benefiting from high-quality surrounding labor. There continues to be demand for class A logistics product across Dallas-Fort Worth, and we are excited to have the opportunity to partner with the City of Forney to deliver this project," says Colby Everett, Director at Lovett Industrial.
 Innovation Ridge Logistics Park is Lovett Industrial's forth industrial development in the greater Dallas-Fort Worth area; other projects include Texport Logistics Center, Lovett 35 Logistics Park, and Trinity West Phase I, which comprise approximately 2.7 million square feet of completed space.