FORNEY, Texas — Victory Real Estate Group along with local city officials and dignitaries broke ground today to commemorate the kick off of construction on a new mixed use development coming to Forney Marketplace.
The 26-acre lot is part of two already stabilized retail buildings owned by Victory Group that currently hosts a number of tenants such as Pet Supplies Plus, Tropical Smoothie Café and Nina's Brunch, just to name a few.
The Victory Shops at Forney will feature new tenants to the area such as Kohl's, Aspen Dental, Mo Betta's, Swig, Dallas, Jamba Juice, Chiloso Tex-Mex, The Joint Chiropractic and more.
The entire infrastructure & retail building is expected to deliver in the first quarter of 2022 and Victory Group has proudly partnered with DuWest Realty to continue working on the leasing development of the site.
"We are very excited to continue growing and expanding within the Forney community and being able to provide more opportunities for retail and restaurants" said Tony Ramji, founder and CEO of Victory Real Estate Group.
"As you know, retail and restaurants are always key to a local economy through the sales tax that they generate. This total project is anticipated to generate millions in new sales tax revenues for the city," Forney mayor Amanda Lewis told the crowd during this morning's ceremonies.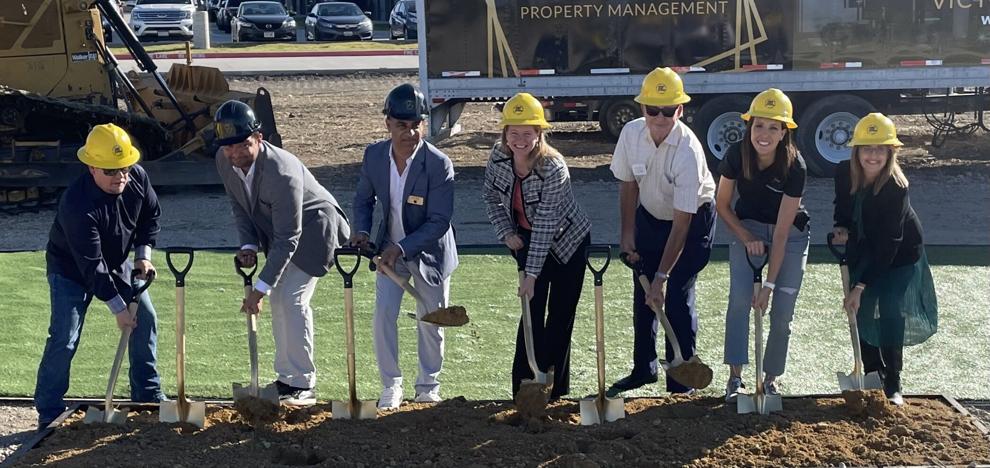 "The City of Forney is looking forward to working with the Victory Real Estate Group as they continue to market this extensive project and attract our much-needed retail and restaurant establishments to Forney," Lewis said.
Mayor Lewis says the project will be accomplished in phases and the first phase is expected to commence construction this month. The next phase should be completed and operational by this time next year.