FORNEY, Texas — Longtime Forney Resident Ilene Hughes was honored today with a birthday celebration and mayoral proclamation in honor of her 100th Birthday at Forney's Layden Senior Center.
Surrounded by friends and family, Hughes was showered with gifts, flowers and well wishes as she celebrates her milestone birthday.
Forney Mayor Amanda Lewis was on hand to present Hughes with an official proclamation, declaring August 24, 2021 as Ilene Hughes Day in the city of Forney.
Hughes moved to Forney in 1954 with her late husband. She says she couldn't have imagined what Forney would become then.
"I have been in the same little house since I got here," Hughes tells inForney.com during her party. "The house looks pretty much the same, but everything around it has changed so much. It has been amazing to watch this little town grow and welcome new friends and neighbors."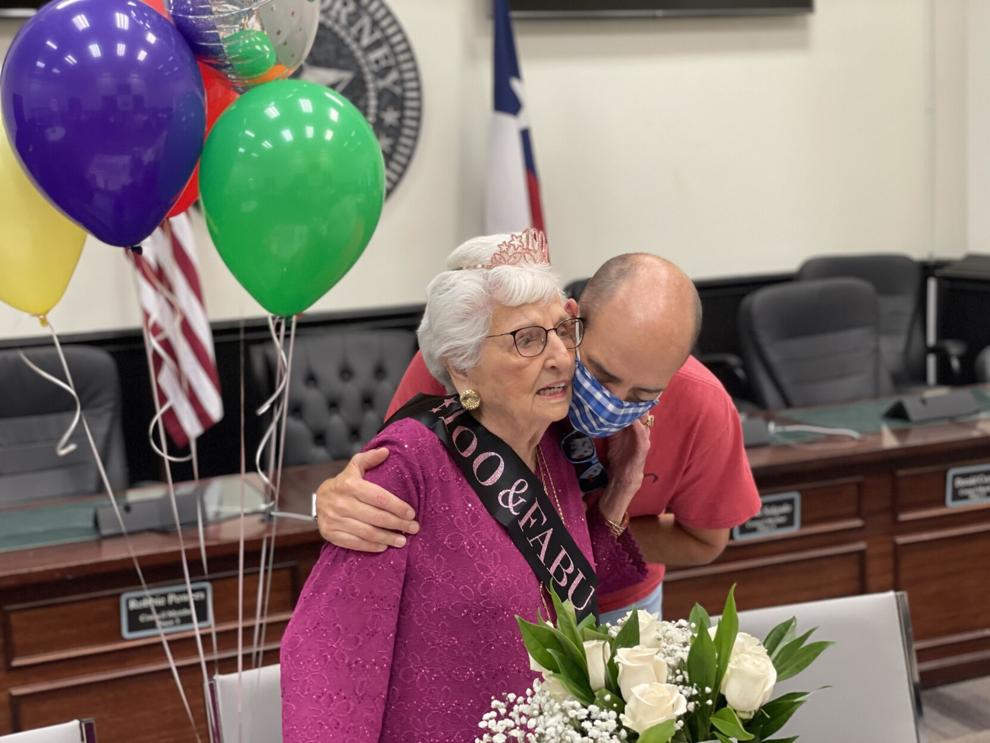 After her retirement from Texas Instruments in 1975, Hughes and her late husband began to enjoy their retirement in Forney. Just before his death in 2001, Hughes began visiting the Layden Senior Center.
Since then, Hughes has donated countless hours to the Layden Senior serving on the local site council and advocating for Seniors in her community and across the county.
"I love being here and seeing all my old friends, and my new ones," Hughes says. "There is always something fun going on and the food is really good."
Hughes and her guests were treated to a hamburger lunch and birthday cake.
In honor of Hughes, the Forney Area United Way joined the celebration, bringing along with them a $14,000 donation to the Layden Senior Center. The funds will be used for activities and supplies for the Forney center. Forney Area United Way representative Misty Holler was on hand to deliver the news.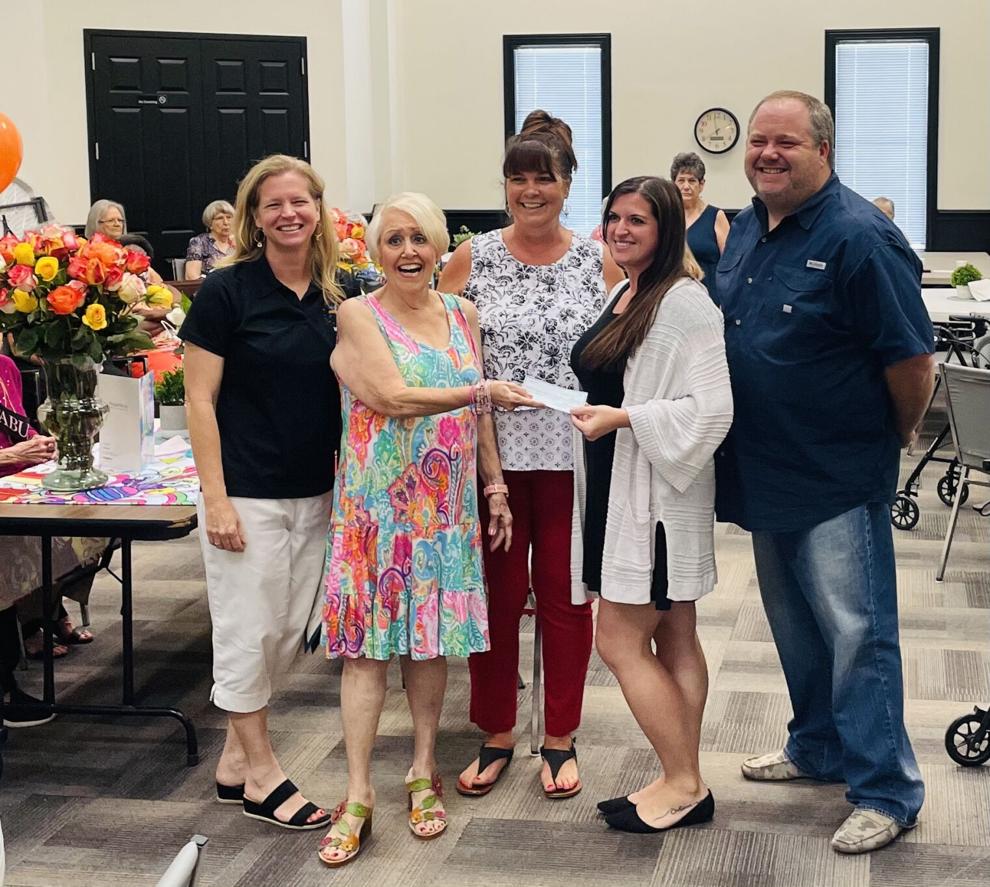 "Ms. Hughes is a treasured member of our community and the Layden Senior Center," says Scott Gray, Senior Connect Board President, the agency who oversees meals on wheels and five senior centers countywide.
"Ilene is a testament to what our organization is all about. We are grateful to her for years of service of our organization and fighting to ensure seniors everywhere get the services they need. We appreciate the continued support of the Forney Area United Way who allow us to continue to provide meals and other live saving services at no costs to our senior citizens," Gray says.
Hughes says there is no secret to her longevity, but offered some simple advice that she says has sustained her for more than a century.
"Always do what you know is right," Hughes says firmly. "Respect and love others the way you want to be loved and you will have a happy life."