FORNEY, Texas — 126 years after its downtown debut, Forney's historic Potts-Reagin house has recently undergone a major renovation as it welcomes new caretakers and new opportunities for this historic address.
Erected in 1895, 315 South Bois D'Arc was custom built for John Potts who managed Forney's S.B. Cain Lumber Company. Together with his family, Potts operated the home as a boarding house and one of Forney's first hotels according to historical archives provided to inForney.com from the Spellman Museum of Forney History.
Historical records and accounts reveal that piano lessons were offered to students in the home's parlor and the original kitchen had to be expanded thanks to the early success of Pott's business during a time of unprecedented agricultural prosperity for the community.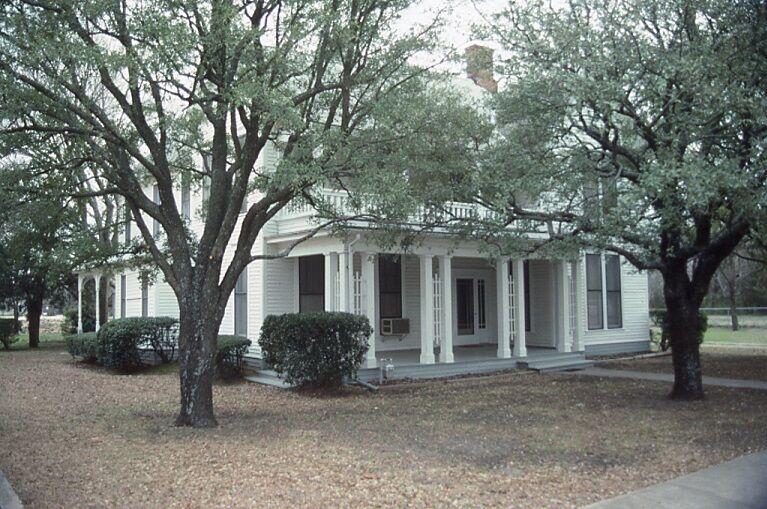 In 1917 the home was sold to J.C. Reagin for a reported $3,000. Reagin had moved to Forney from Tennessee and organized Forney State Bank nearby. It remained in the Reagin Family for generations, 87 years, before finally being sold for commercial use in 2004.
Since then, known to locals as the "Reagin House", the property has fluctuated between different tenants and was recently vacant until a pair of Forney attorneys saw new potential for the building's future.
"Last year, we began looking for a new location to house our expanding legal team. Purchasing the Reagin House was an opportunity to not only grow our business but renovate a historic Forney landmark," says Robert Guest, who owns and manages Guest & Gray, with his law partner Scott Gray.
Guest and Gray have called downtown Forney home since 2011 and has grown to become Kaufman County's largest law firm.
"We were excited but also somewhat wary of undertaking a project of this size and importance," Guest tells inForney.com.
At over 3,700 square feet, "the two-story L-plan structure displays 'historic layering' of details with its box columns on the first and second floor front porch contrasting with the earlier turned wood posts on the rear porch (now removed)," according to Spellman Museum documents. They also indicate Reagin later replaced the home's original Victorian ornamentation with classical revival details.
While structurally sound, the building was in desperate need of cosmetic, electrical and plumbing repairs inside and out, top to bottom.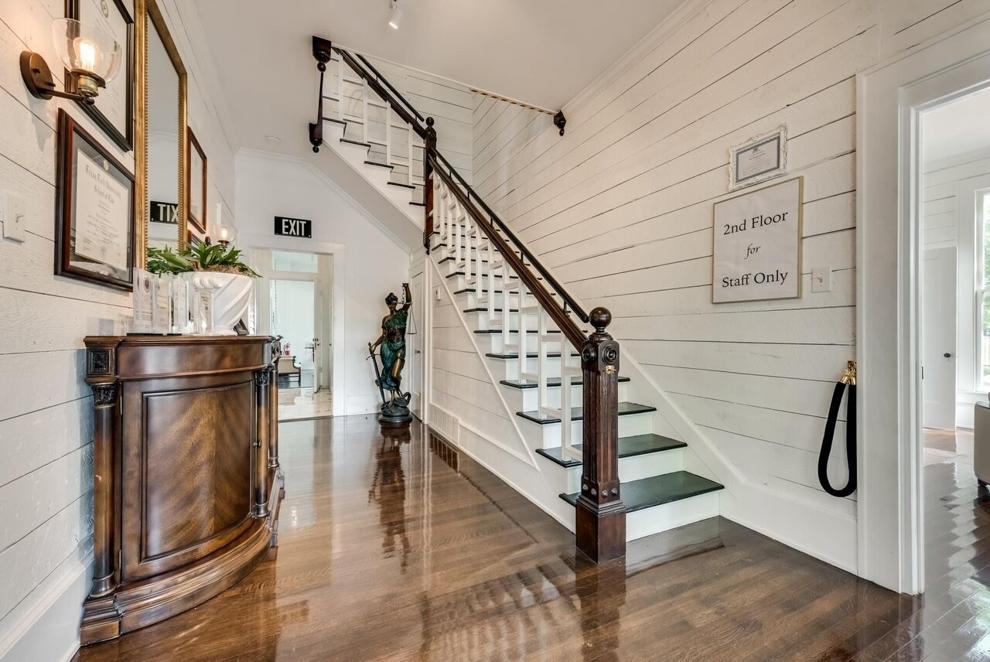 Guest says they were fortunate to find local talent to help them in this undertaking who understood the significance of the project.
Jason Jones of Studio Thomas James, and a Terrell resident, served as lead designer on the months-long renovation.
"Jason developed an aesthetic that would honor the historicity of a building from 1895 while also creating a modern workspace for our legal team," Guest says.
Jones says he was thrilled to be a part of the project.
"It was very important to breathe fresh life into the space but also retain it's historical presence," Jones tells inForney.com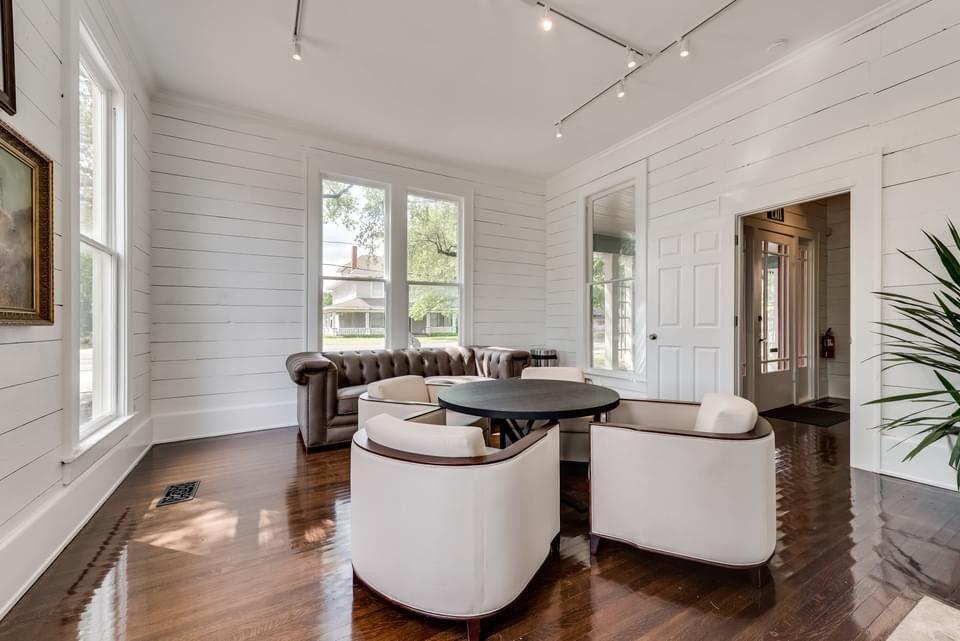 "We accomplished that structurally in the fixed background by choosing a crisp interior white for the walls and by adding Hi-tec LED lighting tracks to the ceiling," Jones says. "We continued that same approach to the furnishings by introducing some modern key pieces along with some heavier traditional ones - which created a pleasant balance."
Guest says J&D Painting of Forney worked as the lead contractor on the project.
"J&D allowed us to finish ahead of schedule even though we lost a week to the deep freeze," Guest said. "We also partnered with the City of Forney and the Forney EDC and are grateful for their assistance and support."
Guest & Gray were recipients of a small grant from the Forney Economic Development Committee to assist with the renovations.
Gray, who grew up in Forney, is particularly proud of this project.
"I have always admired this house growing up, and I am incredibly proud that we have been given the opportunity to bring it back to its place as a proud landmark of our downtown," Gray said. "It's been an amazing transformation to watch."
"We have been overwhelmed by the compliments and positive feedback. We are honored to be part of Forney's success and look forward to our future serving clients at the Reagin House," Guest said.
Special thanks to Kendall Milton, Manager of the Spellman Museum of Forney History for her assistance on this story. For more information on the Spellman Museum visit spellmanmuseum.com.